Toshiba Information Systems (Japan) Corporation
Corporate Profile
How to Get to Toshiba Information Systems (map)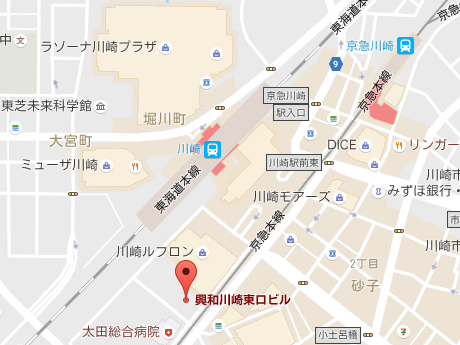 JR Kawasaki station is 20-25 minutes south from Tokyo Central Station by green and orange JR Tokaido train or by blue JR Keihin-Tohoku electrical train. Keihin (Kyuko) Kawasaki station is also near-by.
At JR Kawasaki station, after passing the ticket collection gate, turn to the right and take the downward escalator below an electrical billboard to the ground level. You will see, beyond bus stations, elevated tracks of Keihin (Kyuko) Railway.
Walk for 5 minutes around Nikko (JAL) Hotel . Whitish 21-storied building of Toshiba Information Systems Headquarters .